DJ Saoko was born and raised in the oil town of Cabimas, Venezuela. Eastern coast of the Maracaibo Lake.
When growing up in his elementary school days. The world was taken by a storm by the phenomenon of Salsa in that golden decade. Salsa was everywhere: house parties, buses and live bands playing the neighborhood.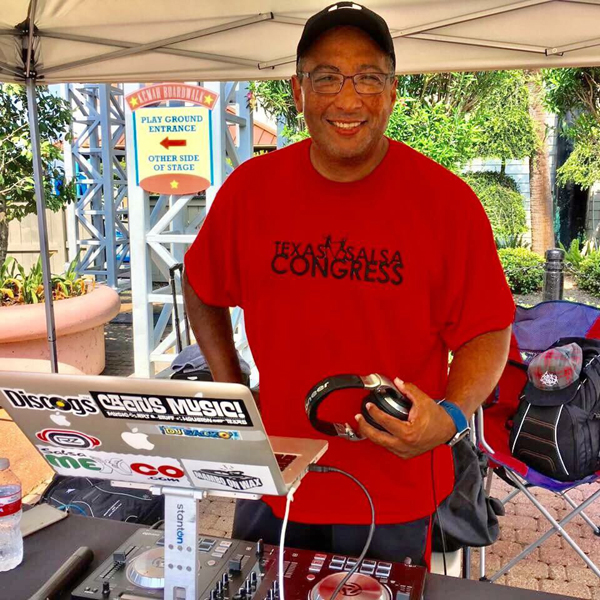 In 2001 he moved to the Rhode Island area in the US, near Boston, with his music collection. Since he saw good-sized salsa scene in Rhode Island and Boston. He decided in that year to become a Salsa/Latin DJ.
DJ Saoko signature is his unique style, taste and music selection. His objective is to create a set's flow that satisfies everyone, depending also in the mood of the night. With that in mind he selects tracks rich in rhythm, flavor and sound to deliver the dancers with a superb dancing experience. He is mainly a dancers DJ, but he is comfortable spinning whatever works for the event. All times hits, salsa romantica bachata and more …
From 2007 to 2013, DJ Saoko was one of the top and most requested Salsa DJ in New England and He is now known nationally and internationally. He relocated to Houston TX in the summer of 2013 due to a job in his professional field of Accounting.
Dj Saoko had djed in the following countries: Venezuela, Mexico, Canada, US, Greece, Egypt, Turkey and Cyprus.  Have also DJed several times in top nationwide events, such as: New York International Salsa congress, Connecticut Salsa Congress, Boston Salsa Festival, Brooklyn Salsa Congress, Texas Salsa Congress, Las Vegas Salsa Congress, LA BKS fest & Seattle Salsa Congress, Salsa Underground in DC and the Seattle All Vinyl night to name some.
DJ SAOKO was the 2015 Champion at the Vinyls Salsa battle of DJ's at the Las Vegas Salsa Congress. He is booked and confirmed to DJ in Greece in July and in Middle East exotic location in the spring
DJ Saoko Salsa Social – June 2016