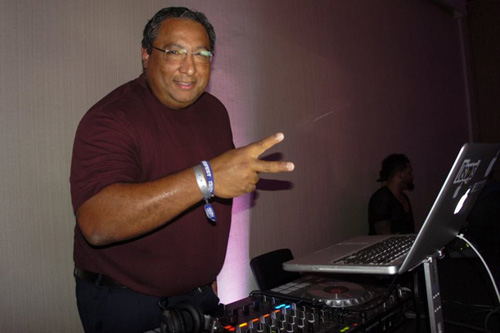 DJ Saoko was born and raised in the oil town of Cabimas, Venezuela.
When growing up in his elementary school days the world was taken by a storm by the phenomenon of Salsa. As a result, he remembers going to record stores with his father to pick up Vinyl records that were hot back then.
DJ Saoko received influence from his neighbors' friends, since they used to have a salsa band named "Saoko's Orquestra". Based on this and his fond memories of the era, he decided to name himself DJ Saoko. Ever since his teenage years he has liked to share his passion for Latin music with others, and his favorite way to do this is by being a DJ.
In 2001 he moved to the Rhode Island area in the US, near Boston, with his music collection. Since he saw a good-sized salsa scene in Rhode Island and Boston, he decided that year to become a Salsa/Latin DJ.
DJ Saoko's signature is his unique style, taste and music selection. His objective is to create a set's flow that satisfies everyone, depending also in the mood of the night. With that in mind he selects tracks rich in rhythm, flavor and sound to deliver the dancers with a superb dancing experience. He is mainly a dancers DJ, but he is comfortable spinning whatever work for the event. Such as Salsa Romantica, Cubana and others genres, such as Bachata, Kizomba and even Reggaeton.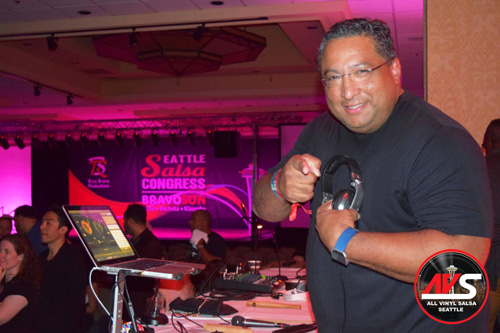 From 2007 to 2013, DJ Saoko was one of the top and most requested Salsa DJs in New England and he is now known nationally and internationally. He relocated to Houston, TX in the summer of 2013 due to a job in his professional field of Accounting.
DJ Saoko has DJ'd in the following countries: Venezuela, Mexico, Canada, US, Greece, Egypt, Turkey and Cyprus. To name a few, he has also DJ'd in top events nationwide such as: New York International Salsa Congress, Connecticut Salsa Congress, Boston Salsa Festival, Brooklyn Salsa Congress, Texas Salsa Congress, Las Vegas Salsa Congress, LA BKS Fest, Seattle Salsa Congress, SU Social DC & AVS Social. DJ Saoko was the 2015 Champion at the Vinyl's Salsa Battle of DJ's at the Las Vegas Salsa Congress.