Born in France, Tamara began her dance training at the age of 3 in classical ballet. She in gymnastics and acrobatics during her early childhood. Tamara further developed and expanded her dance training by enrolling in the Troyes Conservatory which specialized in Modern, Jazz and Classical Ballet. There she obtained professional and more structured training and formal education in the history of dance, music and anatomy of the body. Upon completion, Tamara received recognition for having the highest GPA in her class in modern dance.
She then decided to broaden her horizons and went to the best and most recognized schools in Paris where she took classes in Hip Hop and Contemporary as well as Jazz and Classical.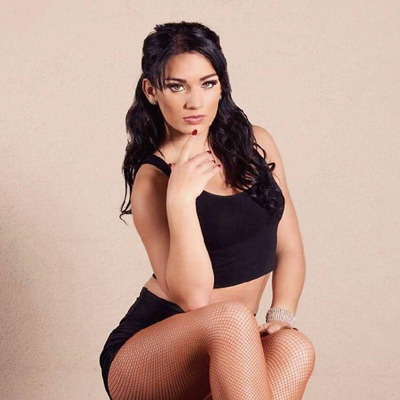 With her experience and training throughout the years in Classical Ballet, Jazz, Contemporary, Modern, Hip Hop and Gymnastics Tamara developed her own style which she calls "Abstract". Her versatility has opened many doors for her career. She was the principal dancer the clip Vegas: Dirty Shake, as well as a dancer in the famous company "Theatre du voile dechiré" where she traveled all over France performing their famous piece "Boomerang".
Tamara was first introduced to Latin music in April 2012. Her initial introduction was to Bachata and more recently Salsa. Because of her sultry and versatile dance style Tamara has been invited to different events in France, USA and Europe, to perform and teach her abstract style of dance. Tamara currently teaches a very popular Street Jazz which is a combination of Hip-Hop and Modern Jazz which focuses on Body isolation and musicality.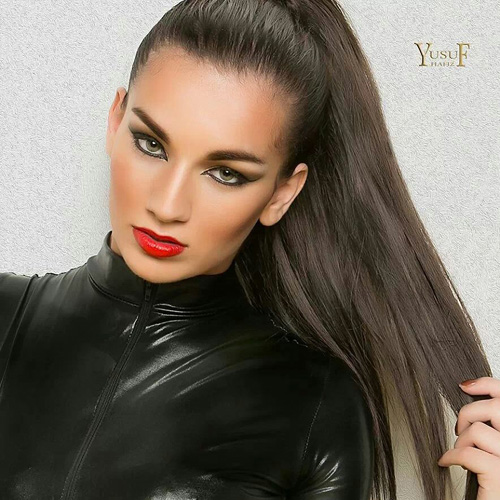 She currently serves as the director and choreographer of Mademoiselle Dance Company. The group has performed at various dance festivals in the USA.
Tamara LA

Tamara Street Jazz

Tamara Texas Salsa Congress