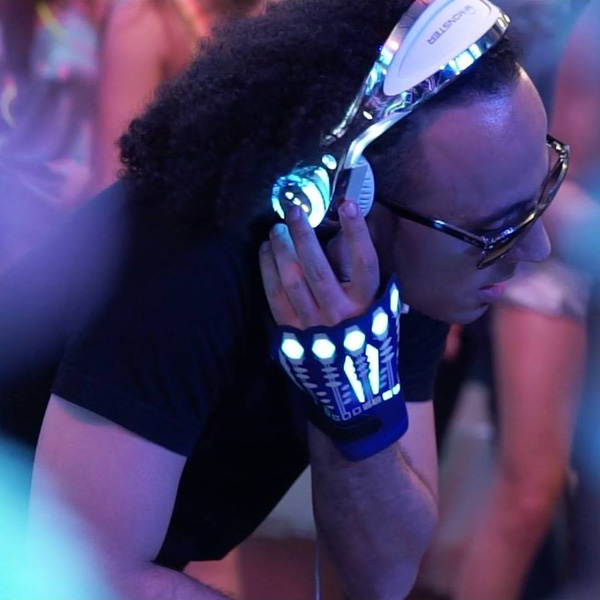 Edwin is one of the most influential salsa dancer, choreographer, instructor and musician of our generation. With a career spanning almost two decades, he has made quite the impact on the dance and music community. From the east to the west coast as well as internationally, he brings his Puerto Rican culture, with an innovative and creative style to the dance floor, the stage and to our ears. His story is a MUST READ, as he inspires dancers, especially what he calls one of his greatest accomplishments "The Kids". His charitable effort to give back to our youth and the community around the world sets him apart as a great humanitarian and artist. In his own words "his purpose in life as an artist is much bigger than him".
Originally from the Bronx, NY Edwin started his career at the tender age of 13 when his mother gave him an ultimatum "dance class or military school". As fate would have it, he chose a path that now links him to millions across the world to do what he does best…BE THE ARTIST HE WAS MEANT TO BE! Edwin's first professional dance opportunity was through his mentor David Melendez who brought him to perform at the first Los Angeles Salsa Congress where he was discovered by the biggest salsa promoter in the world, Albert Torres. His instant attraction and love for the city was profound, mixed with an indescribable aura, and deep desire to be in the entertainment business. Entrenched in his soul, he knew that moving to LA would be the key to his dreams. "I had no idea how to go about it but it was a dream".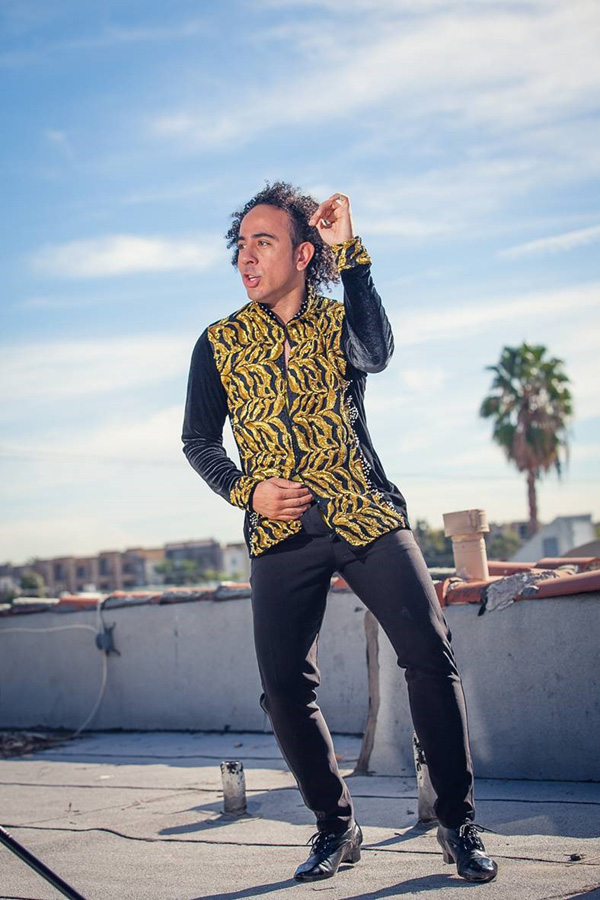 Edwin embarked on his journey as a dancer and his longtime dream to reside in Los Angeles and travel around the world. Edwin quickly made a name for himself in LA & Japan as he stood out with his unique Puerto Rican dance style & teaching ability. Through hard work, dedication, and passion, his vision was apparent for the world to see and ultimately drove his success with a motto "to be unique, not do the norm, and make a difference in his craft with his God given talents". He effortlessly transitioned from the Salsa community to mainstream films working with his idols Jennifer Lopez & Marc Anthony in this film "El Cantante" as the only solo dancer for the feature film. Edwin has also worked with celebrities such as Ashton Kutcher, Ben Stiller Jennifer Anniston, Rob Schneider just to name a few. His versatile career is running full steam ahead with no end in sight.
His connection to music through dance has opened numerous doors and a newly discovered talent. Although, this new found inspiration came to him at a later age, it now has launched his career into a whole new creative realm…Edwin Rivera the Musician & Music Producer. Similar to his other creative ventures he lived, breathed, and became music. "I truly mastered what I was about to do. With my music I really figured out my sounds, what I was listening to in my head and what I wanted to project. No matter what my craft, I'm always on my toes". In 2009 Edwin launch his first album Soul of a Dancer which was a huge commercial success. In March 2013, he launched his sophomore album MIME ~ Music Is My Everything with Latin sounds infused with today's dance music of House, Hip Hop, Dubstep and R&B.
In his final and most inspiring words, "I treat every day as my first as this all goes back to having nothing". And most importantly "In order to achieve greatness you have to be around great people". From kid, to salsa dancer, to chorographer, and now musician, Edwin Rivera lives by this motto every day and is thankful for his blessings, his surroundings, and a path through which he can showcase his God given talents to the world. And at the end of the day, his beginnings and background make him humble for who he is and what he as to offer the world as an artist. "Wealth is thru my heart and what I give to people. "A simple boy from the Bronx, a star to shine on us for the world to see and hear. Edwin Rivera!
The Musical Journey of Edwin Rivera Promo

TX Salsa Congress Roberto Roena Tribute-Edwin Rivera '11

Edwin Rivera, Aventura Dance Cruise 2016