Rodrigo & Wendy (RW Latin Dance) are renowned instructors and performers based in Charlotte, NC who have graced numerous stages locally and abroad. Trained extensively with World Master Instructors (Salsa, Bachata & Argentine Tango). RW has been featured in several public broadcast television shows in the U.S. and Asia. They have conducted workshops and performed Salsa, Bachata, Tango, Flamenco, Kizomba; specializing in "SALSATANGO" & "BACHATANGO" fusions at numerous Salsa Congresses, Festivals, and Galas of major National & International cities.
RW have built themselves a strong resume to include performances at: The Puerto Rico Salsa Congress; New York International Salsa Congress; L.A. Salsa Congress; Orlando Salsa Congress; DC Bachata Congress, Miami Salsa Congress, Houston Salsa Congress; Dallas Bachata Festival; Atlanta Bachata Festival; Aventura Dance Cruise; L.A. Salsa Open 2nd place on Salsa On1 and Bachata, finalists at the World Latin Cup and the list continues.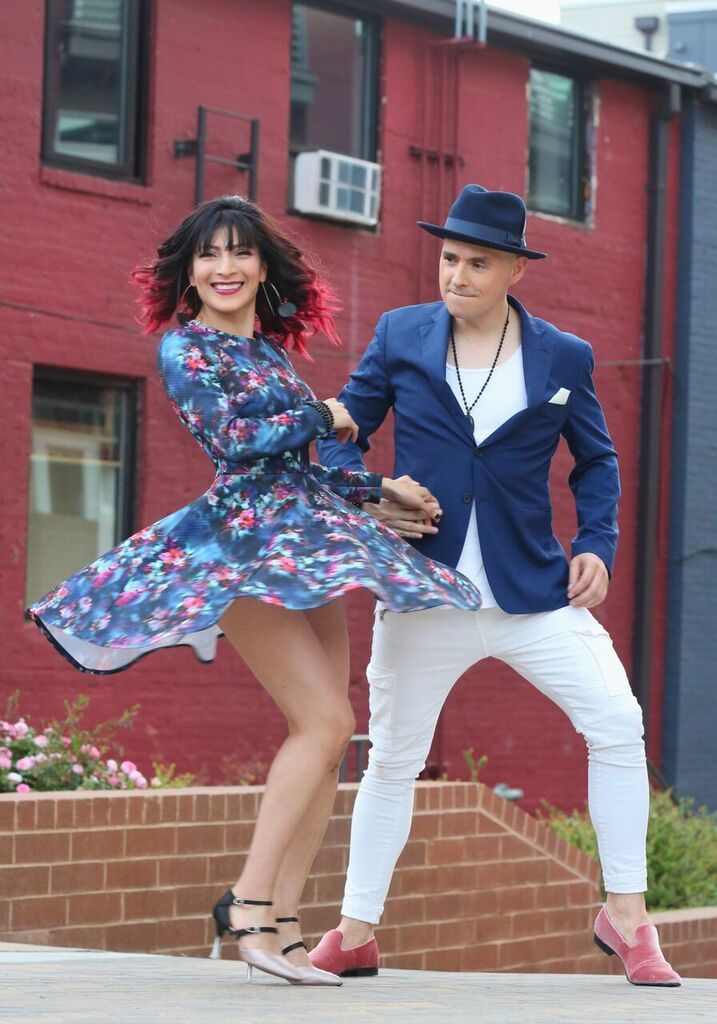 RW have been traveling to teach at congresses, festivals, dance events from the East to the West Coast of the United States, and have also traveled internationally to countries such as: Spain, Chile, Colombia, Peru, Puerto Rico, Japan, Thailand, Vietnam and China to teach workshops and perform. They have also danced alongside numerous salsa superstars such as: Willie Colon, La India, Gilberto SantaRosa, Eddie Santiago, Grupo Niche, Guayacan and many others.
RW work extensively for many years teaching educational and cultural programs and performed at numerous Schools and Universities around the country. Rodrigo is an adjunct faculty for the Dance Department of the University of North Carolina at Charlotte (UNCC) and they're both teaching artists for the NC Blumenthal Performing Arts Center and the NC Dance Theatre.
Rodrigo & Wendy – Bachata @ DC Salsa Bachata Festival 2017 (10/21/17) RW Latin Dance

MSC2017 Wendy and Rodrigo


Rodrigo and Wendy – Bachata performance "Say Something" @ #CSI17 (2/11/17)