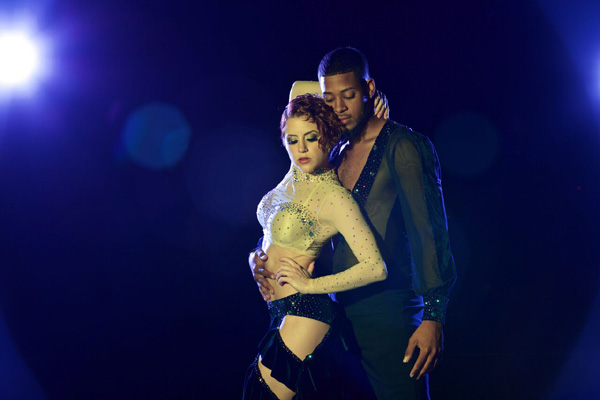 Robert and Isabel Robert and Isabel are dynamic set of dancers that have quickly risen to be one of the hottest new partnerships in New York City. They came together in March of 2015 and in a short amount of time have caught the attention of many in the global Latin dance scene. Individually both Isabel and Robert have many strengths and experience that speaks for itself, but together they are a unique powerhouse partnership.
Robert Rosario started his study of salsa in 2010 in Santo Domingo in the Dominican Republic under the guidance of David Paulino. A short two years later, in 2010, Robert moved to New York City driven by a strong desire to continue learning and ultimately training with one of the most prestigious dance companies in the world, Yamulee Dance Company. Robert's insatiable desire to grow and a talent for quick learning inspired him to leave Yamulee to launch his solo career with Delia Madera in 2014, a partnership that lasted about a year.
Isabel Freiberger hails from North Carolina where she started dancing in 2006. By 2007 Isabel began traveling the world with the Cobo Brothers Dance company, a well known salsa dance company based out of North Carolina. It wasn't long before Isabel earned her position as lead female dancer through dedication and a hunger for improvement. In 2013, Isabel relocated to New York City to dedicate her focus on dance. She began a partnership with Fausto Felix that lasted two and a half years.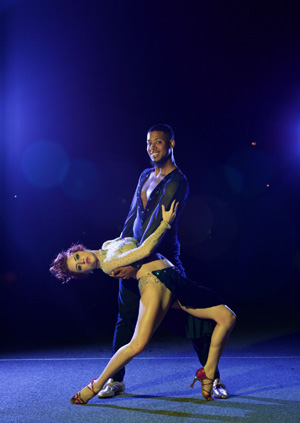 At the end of 2014, both Robert and Isabel were part of creating a unique team of professional New York City based dancers called Team New York. The team went on to win first place in the Small team division at the World Salsa Summit Championships in Miami in February of 2015. It was this team that brought Robert and Isabel together and jump started their partnership.
Since March of 2015, Robert and Isabel have made a swift and lasting mark on the Latin dance scene in New York, throughout the US and even internationally. They stun audiences with musical, powerful and acrobatic choreographies. They are also gaining recognition for fun and challenging workshops, specializing in salsa On2 partner work, footwork and shines, bachata partner work and shines, cha cha, pachanga, styling, body movement, and strength and flexibility. This is simply the beginning for this unlikely yet compelling partnership.
Texas Salsa Congress – Robert & Isabel 2016

Robert & Isabel Shenzhen – Salsamemucho 2016

Robert & Isabel – New York Salsa Congress 2015