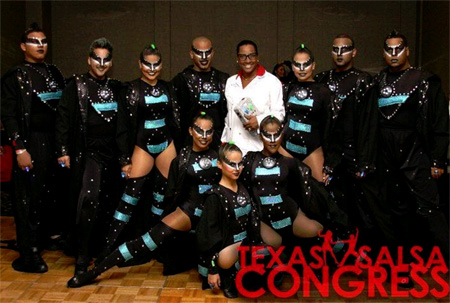 Sonia Rivera was born in Puerto Rico. She has brought her Puerto Rican dance roots a…nd has made her new home at Diamond Dancers International in Tampa, FL. She followed her dreams and became the proud owner of Diamond Dancers International and opened the studio in 2012. Since the inception of Diamond Dancers, the Company has grown exponentially and is now recognized as the premier Salsa Instruction academy in the Tampa area. She specializes in Salsa dance styles, they include on one and two, Puerto Rico style and NY style. She teaches classes in the following disciplines from beginner to advanced (men and women):
Shines
Ladies' Style
Men's Style
Musicality
Afro Cuban
Cha Cha Cha
Basic Pachanga
Spinning
Merenge
Intermediate Bachata
Bomba and Plena
Sonia has fourteen years of dancing experience, and twelve years working as a teacher and instructor of Salsa. She worked as a coach and choreographer for various dance companies, including Unified Dancers of NY City, Salsa Teens from Puerto Rico, A Son y Salsa from Panama, and Dancin' Motion dance team, Raices in Tampa, Florida, and recently to the soloist female competitor Josmarly Cordero. She has created more than 200 choreographies during her career for several companies.
Sonia and her Diamond Teams travel and compete worldwide. She is the director and choreographer for ten active Diamond Dancers Teams. She and her teams have traveled to all the major Salsa Dance Congresses, they include: Dallas, Orlando, Connecticut, Los Angeles, Philadelphia, Miami, Tampa, Panama, and New York. She has taught classes in prominent places that included The Ritz Carlton Hotel (San Juan PR), Desiree Laurie, Refine, Artisti Co, and Bailos Dance Studio. She also has been a trainer in different nightclubs. She is an active participant in all the major Salsa Dance events in Florida (festivals, congresses, and socials). She was the stage manager in the Orlando Salsa Congress and Atlanta (Hottlanta) Salsa Congress.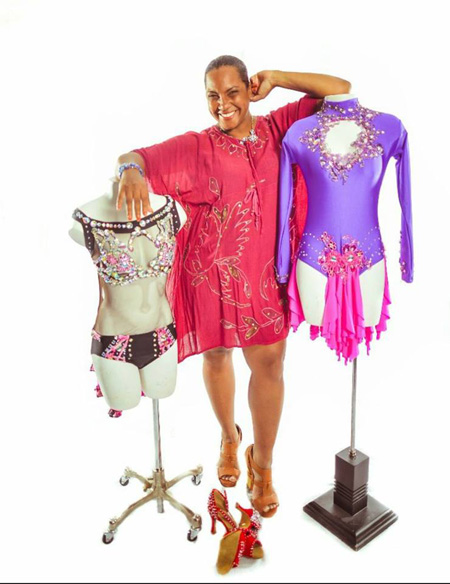 Sonia Rivera was the Artistic Director of the Children's Salsa Congress, directed by Edwin Rivera for the last five years. She has coached several teachers from different dance companies in Florida, preparing them for events and competitions. During the last four years she has taught workshops in Latin Dance Congresses, they include:
Orlando Salsa Congress
Aventura Salsa Cruise
Tampa Salsa Congress
Atlanta Salsa Congress
Paradise Dance Festival
Unity Dance Festival
Chino Salsa Casino Festival, Atlanta
Salsa Summit, Miami
Miami Salsa Congress
Salsa Jax Festival, Jacksonville, FL
Tallahassee Dance Festival
International Workshops:
Ecuador – Yeisy Dance Studio
Venezuela – Fusion Salsera, Social Style
Sonia was certified by Mr. Billy Fajardo to be an official judge at the World Salsa Championships. Sonia Rivera was also certified as a professional teacher by Mr. Stacey Lopez and the Department of Recreation and Sports of Puerto Rico and the webpage son_y_salsa.com. She has taken classes with the famous dancer Eddie Torres in Ney York. She also has participated in concerts with the following artists: Andy Montanez, and the anniversary number 40th of Richie Ray and Bobby Cruz, both in the Center Of Fine Arts in Santurce, Puerto Rico.
Sonia was a cast member in the movie "Havana Nights", and the film "El Cantante" (with Jennifer Lopez and Mark Anthony). Both movies were recorded in Puerto Rico. She participated as a jury member in the first and second Salsa Congress at the University of Puerto Rico at Humacao; and recently in the playoffs of the Annual World Championships in the Salsa Congress held in Philadelphia. She has also participated in the National Department of Recreation and Sports and at the Salsa and Hustle Congress of Puerto Rico for the last three years. Sonia and Diamond Dancers have been recorded in a variety of television programs and public engagements. Sonia and her dance teams have participated on stage with the following orchestras: Michael Stuart, Richie Ray and Bobby Cruz, Oscar de Leon, India, Domingo Quiñónez, Tito Nieves, N-Klabe, NG2, Luisito Carrión, Cheo Feliciano, Adalberto Santiago, Bobby Valentine, Luigi Texidor, Vitin Ruiz and the Sonora Ponceña among others.