Born and raised in Chapel Hill, North Carolina, Isabel has traveled the world because of her great passion for dance. She is currently one of the strongest female salsa dancers in North Carolina, while rapidly earning recognition nationally and internationally. Isabel's dancing on and off stage has captivated the attention of audiences and viewers worldwide. Isabel stands out as a top social dancer with a clean and speedy following technique that is accentuated with dynamic footwork and styling. On stage she is an energetic and enchanting performer, leaving audiences always wanting to see more.
Isabel discovered her love for dance in 2006 while she was an undergraduate at Duke University. (Isabel graduated from Duke University in 2010 with a Bachelors in International Comparative Studies with a concentration in Latin America and a Certificate in Global Health). She was hooked immediately after learning her first salsa steps. Stumbling across the on2 salsa scene and the Cobo Brothers Dance Company in North Carolina was a life changing experience. By the beginning of 2007, Isabel had earned a spot on the Cobo Brothers Dance Company professional team. Since then, Isabel climbed her way to the top, earning the position of lead female dancer, instructor and choreographer on the Cobo Brothers Dance Company.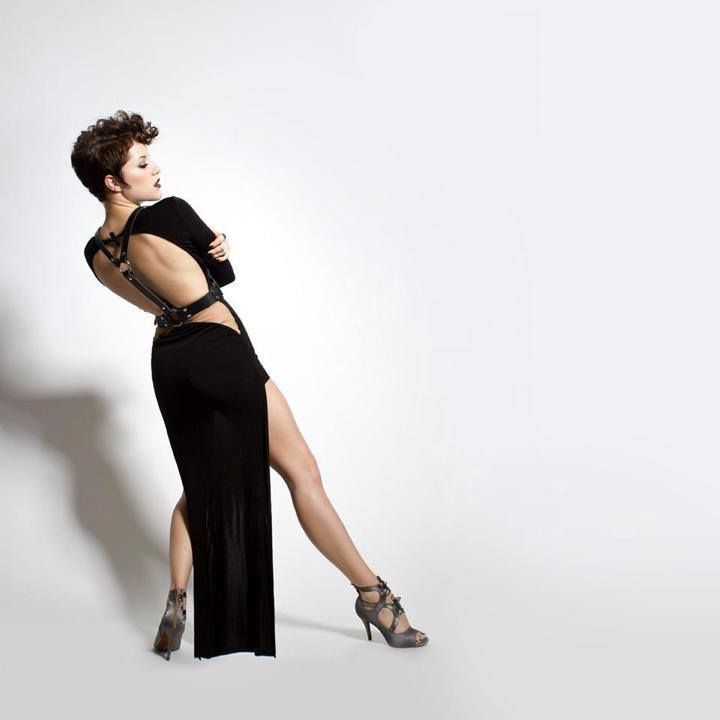 Throughout her travels with the Cobo Brothers Dance Company, Isabel's passion,
dedication, and willingness to learn have only grown. Her commitment to Salsa and dance in general have inspired her to train in several other dance forms. These dance forms include: Jazz, Ballet, Modern, Tango, Hip Hop, Flamenco, Belly Dance, and Kizomba. Because of Isabel's experience in dance and teaching she has traveled all over the globe to share her captivating energy and passion for dance and performance in countries such as: the US, Canada, Mexico, Spain, Portugal, England, Germany, France, Italy, Switzerland, Sweden, Russia, Japan, Morocco, Turkey, Peru, Argentina, El Salvador, Guatemala.
In the summer of 2010, Isabel made her solo debut performing her first original footwork choreography in North Carolina. As a result of the highly positive reaction to her unique style in this first solo piece, Isabel has continued to explore her creativity through choreography, taking inspiration from various styles of music and dance. She is considered a lead choreographer for the Cobo Brother's Dance Company and continues to create individual works as well. Isabel's thirst for creativity and visual stimulation has encouraged her to produce truly unique and entertaining choreographies.
Isabel's strengths in dance performance and instruction include Salsa (on2 and on1), Pachanga, Cha Cha and Bachata. She takes very seriously the importance of quality instruction and therefore, has developed a unique teaching method based on the basic fundamentals of salsa dance and movement technique. Her most popular classes include Salsa Ladies styling, Spinning Technique, Pachanga, ChaCha Freestyle, Footwork and Freestyle.
When Isabel is off the dance floor, she can be found glued behind the lens of a camera, making something creative with her hands. She loves learning about different cultures and languages. Also, Isabel loves to use her hands from making jewelry to painting, to fixing or remaking clothes, she is always working on something. Finally, Isabel's other great passion is in photography. She is working towards completing a Masters in Fine Art in Photography from the Academy of Art University. She has a passion for fine art photography, particularly in portraiture and abstractions. She hopes eventually bring together her three greatest passions for art, dance and global and community health.