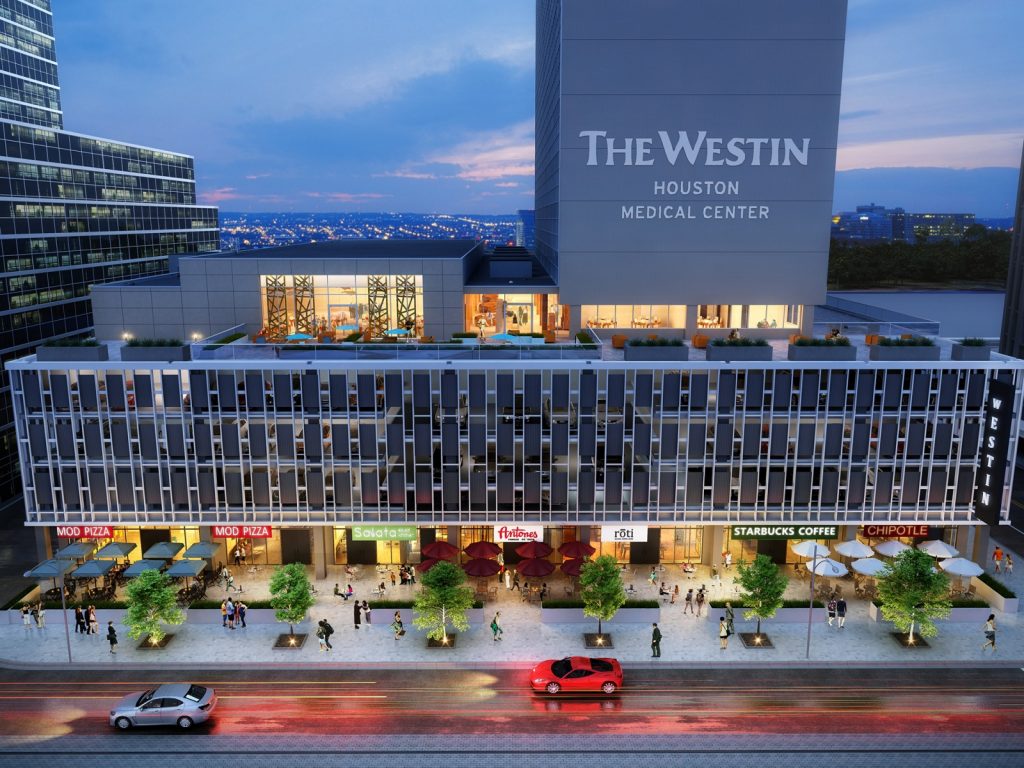 The Westin Houston Medical Center
The Texas Salsa Congress created its first event in Houston, Texas in 2005. Since then Houston, Texas has grown, and the growth can be seen in its vibrant landscape across the city. For our upcoming "TSC Sweet 16" we wanted to offer a new experience for our attendees and a chance to experience Houston in a whole new way. We wanted to showcase how much Houston has changed and offer a chance to come early, stay late and visit Houston.
A lot has changed since 2005, but the Texas Salsa Congress has maintained its undeniable family/home vibe and talent packed reputation that it has had since day one. This year the TSC purposely decided to wait to announce its new home that would be ready for the public in 2020. Why wait? The venue was still being built! We wanted a new venue that was groundbreaking and one of a kind, just like the TSC. The Texas Salsa Congress will be one of the very first events held at this historic new hotel.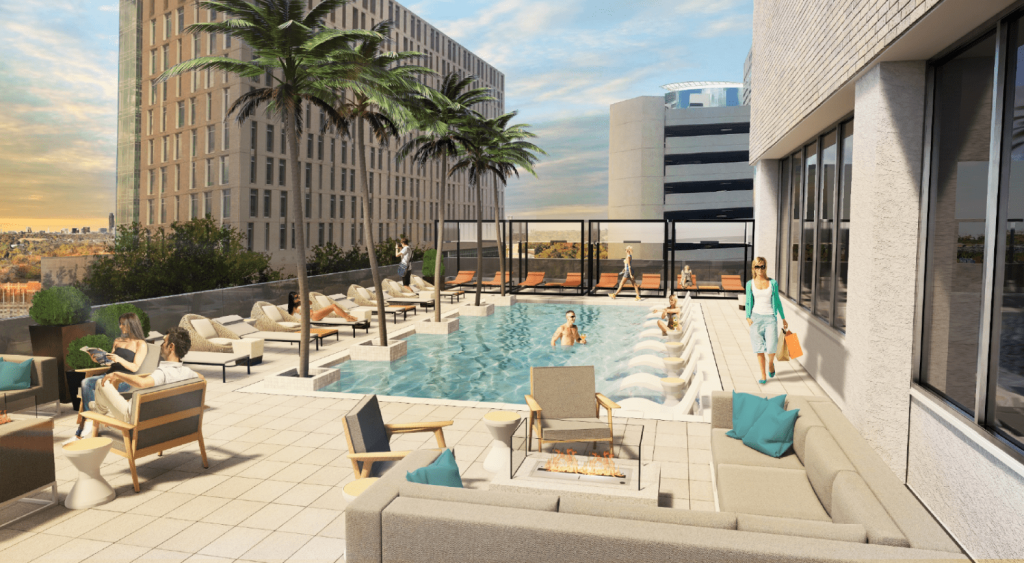 As an event we want to provide our participants the same excellent experience that they've had in the past. The Texas Salsa Congress is known for proving a rich and memorable experience to its attendees. Our new home, the Westin Houston Medical Center, will allow us to keep our reputable image and allow us to provide a new experience to our attendees that we consider family. The 2020 TSC venue will be unique, modern and cutting edge, just like our "'TSC Sweet 16".
Steps away from the busy pace of the Texas Medical Center streets, the Westin Houston Medical Center hotel will offer guests an exclusive serene environment to retreat.
The historic Medical Towers in the Texas Medical Center has been redeveloped into a 273-room Westin hotel, breathing new life into one of the first modern glass-and-steel buildings in Houston. An 18,000-square-foot pavilion has been added on top of the four-story garage to serve as the hotel's amenity deck, featuring a lobby with five large skylights inspired by James Turrell's Skyspace installation at Rice University, floor-to-ceiling windows, a resort-style roof top pool, 10,000 square feet of meeting space, restaurant and bar, a cafe, fitness center, lounges and two outdoor terraces overlooking the Museum District and the Rice University. The streets surrounding the hotel have been redesigned, adding a curb cut for a valet parking entrance, sidewalks lined with trees and patio dining space.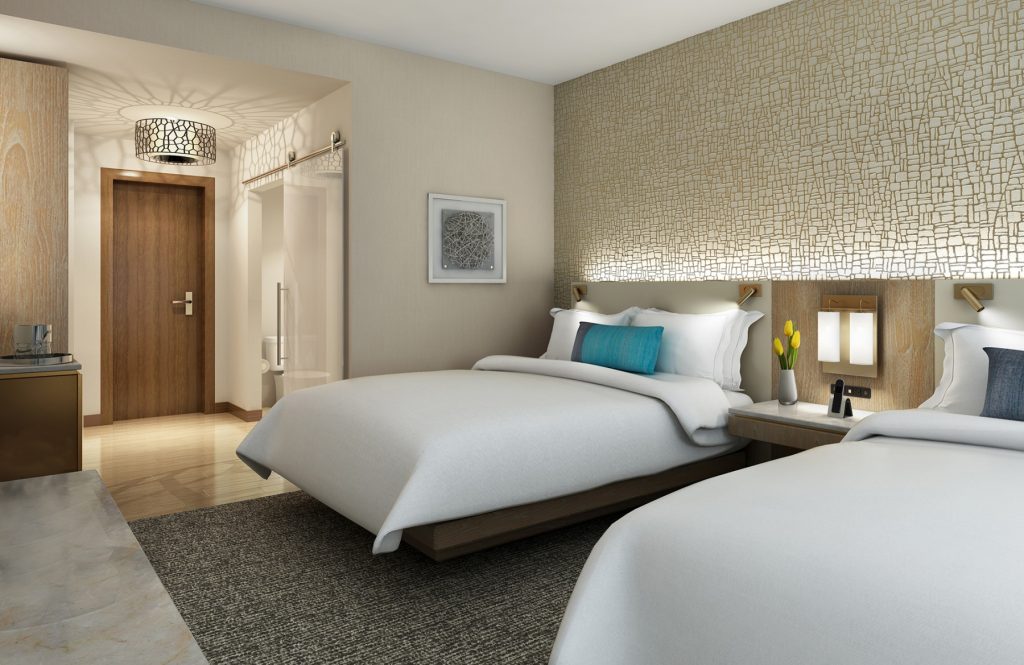 In addition to the hotel being the first of its kind, the Westin Medical Center hotel has a variety of popular, delicious restaurants such as: Starbucks, Chipotle, Cliff's Grill, Salata, MOD Pizza, Roti Modern Mediterranean, Poke in the Bowl, Antone's, JuiceLand, SusieCakes and Halal Guys.
The Westin Houston Medical Center has secured discounted room rates for the TSC weekend. These rooms, if booked through the TSC website, have an excellent price of $139 a night. For your convenience when you book multiple nights or the entire weekend, you will only be asked to hold your reservation with a deposit of only 1 night. Rooms will surely sell out so decide early to book your room. Enjoy, celebrate, dance and rest, all in the same place! Use the link below to book your room:

Encountering a problem booking your room(s) while using the TSC discounted link/reservation page?
If you come across any error messages or a message which states that rooms are not available for the TSC weekend, please email us immediately at ruby@txsalsacongress.com. It is important that you do not call the hotel. Instead please email us directly. We are more than happy to help and will work with the hotel in order to get the situation resolved.
Westin Houston Medical Center – Let's Rise
Hotel Information
The Westin Houston Medical Center is located in the heart of the Texas Medical Center on Dryden Road in between Main Street and Fannin Street. The Westin Houston Medical Center is just one short block Northwest of Texas Children's Hospital, CHI St. Luke's Medical Center and the University of Texas MD Anderson Cancer Center.
AMENITIES AND SERVICES
10,000 square feet of meeting space, many with indoor and outdoor options
8,000-square-foot ballroom for up to 600 guests
273 rooms, including 26 suites and 12 extended-stay suites, in earthy tones
Cafe
On-site restaurants
Hotel bar
Outdoor terraces and outdoor roof top pool & terrace
Business center
Fitness center
Kitchen/kitchenette
Parking
The Westin Houston Medical Center
1709 Dryden Road
Houston, TX 77030
Phone: 713-730-2404
The Texas Salsa Congress has secured a special discounted room rate for the TSC weekend as low as $139.00 a night for a King and Queen doubles.
Rooms will surely sell out so decide early to stay where all the dance action will take place!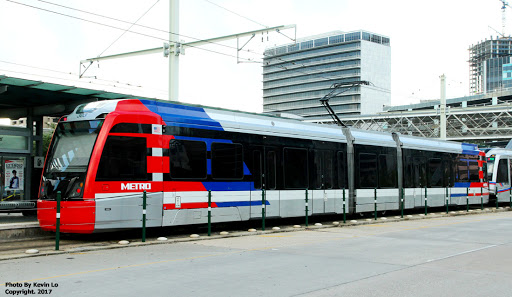 Nothing like a little Salsa, Dips and Trips!
That's trips on METRORail and salsa dancing of course. Take METRORail to the Texas Salsa Congress. Get off at the METRO Dryden Station a.k.a. (SALSA Stop) and shimmy your way to the front door of the Westin Hotel Medical Center. Get your METRORail tickets now just $2.50 round trip. Plan your trip, pay your fare and more using the free RideMETRO app – everything you need to ride.